Book A Fun-Filled Dance Party Or Gymnastic Party For Your Child's Next Birthday
At Fancy Feet, we pride ourselves on hosting memorable birthday parties for children of all ages. When you book a birthday party at our Troy studio, you'll be able to choose between a dance party or gymnastic party. Our dance parties are filled with ballet, jazz, and hip hop (or a combination of each), while our gymnastic parties will have your child tumbling and cartwheeling around the room with joy. Book your next party at our Troy studio today!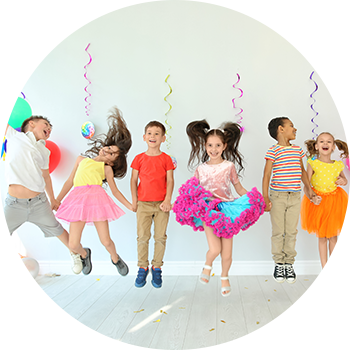 Why Host Your Child's Birthday Party With Fancy Feet?
Each Party Comes With 2 Pizzas, 3 Bottles Of Soda, And 4 Bags Of Chips
We'll Help Decorate The Party Space For Your Event
A Member Of Our Staff Will Teach Children Dance Or Gymnastic Moves For One Hour
Face Painting Is Included In Our Party Package
Dance & Gymnastic Birthday Parties
Come celebrate your birthday at Fancy Feet Troy! Let us take care of the set up, food, and entertainment while you focus on enjoying the party! We have several fun themes to choose from to make your child's celebration one they will remember forever!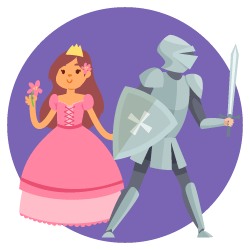 Princess & Knight Birthday Party
The perfect party for any princess, prince, or knight! Learn how to dance and act like royalty, perform with your friends at the ball, and save the day battling through our obstacle course!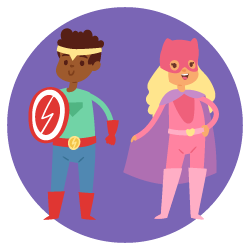 Superhero Birthday Party
This gymnastics-themed birthday party will have you flipping, jumping, and sprinting like your favorite superheroes! Choose your own superhero name for the day, design your mask, learn to tumble, and conquer our obstacle course!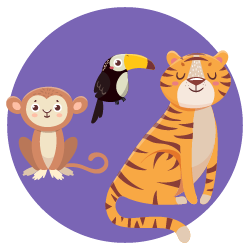 Safari/Zoorific Birthday Party
Our safari/zoorific party is great for any young movers, crawlers, and tumblers. Take a trip to the zoo, learn how to move like your favorite animals, and perform a themed song and dance!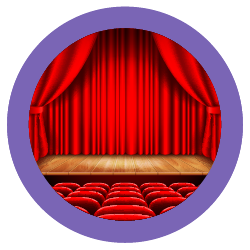 Showstopper Broadway Birthday Party
Do you dream of performing under Broadway's stage lights? Then this is the birthday party for you! Our musical theater birthday party includes acting exercises and games, Broadway-style choreography, and a show-stopping performance.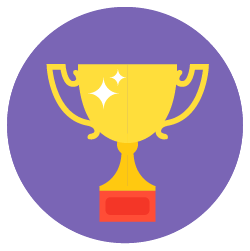 "Go For The Gold!" Olympic Birthday Party
This gymnastics birthday party is great for all athletes! Learn about the 5 colorful Olympic rings, train like an Olympic gymnast, and perform in your favorite event!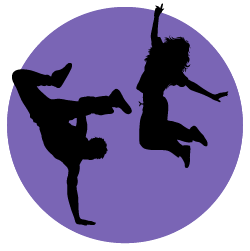 Hip-Hop Hooray Or B-Boy Birthday Party
Fancy Feet's hip-hop themed birthday will be a party to remember! Pick your MC name for the day, enjoy a hip-hop dance class, and bust a move during the party performance!
What Is Included & Pricing
Below you will find the list of what your party includes. CALL NOW to book your party!
*PLEASE NOTE PARTIES ARE USUALLY HELD ON SUNDAY DUE TO CLASS SCHEDULE.*
Our Party includes:
A Free Fancy Feet water bottle for every child at the party
2 pizza pies (*Extra pizza pies are an additional cost. Please order from the office staff at the beginning of the party. We will let you know the additional cost.)
3 Bottles of Juice or Soda
4 Party-Sized Bags of Chips
Decorations (balloons, streamers, and Birthday sign)
Teacher for dance or gymnastics for one hour
Mats on floor in other classroom with a tablecloth for picnic eating style
Face painting
**WE DO NOT SUPPLY THE BIRTHDAY CAKE** The party is for 15 children.
PRICING:
$250 for 2 hours
$300 for 3 hours
$350 for 4 hours
$50 for bouncy house add on
Additional cost for more children. A down payment of HALF is due when booking a date.
At Fancy Feet Dance Studio, the happiness and well being of our clients is what we prioritize. You'll see that many of our students and their parents have had great experiences when working with Fancy Feet Studio. If you're interested in learning more about the classes that we offer or have any questions that we can provide clarity on, don't hesitate to reach out to us and we'll make sure that you're taken care of.