At Fancy Feet Dance Studio, located in Troy, NY, we understand that quality instructors are essential to a successful dance class. That is why we have put so much effort into the training and selection of our instructors. Our director has ensured that each instructor is well-equipped and knowledgeable to ensure that your child is getting the most out of their experience. We are proud to present the instructors who will be working with your children. Each of them bring a unique set of skills and experiences to the studio and we know that you'll be captivated, encouraged, uplifted, and excited with the level of energy each instructor brings. With Fancy Feet Dance Studio, you can be sure that your child is receiving the best experience possible.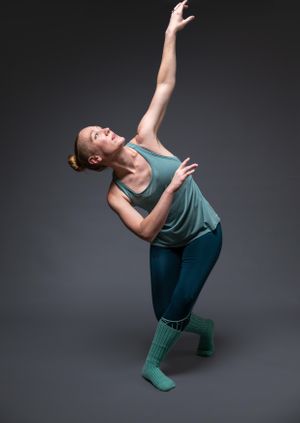 AMANDA DURST
Amanda Durst was born and raised in Erie, PA where she began dancing at the age of three. She trained in all styles of dance and was also a member of the Long's Performing Arts Team LLC and traveled to Disney World twice to perform. Amanda also spent a year on faculty with Long's School of the Dance, training under Long's co-founder Marge Long.
In 2009, Amanda graduated from the Boston Conservatory with a BFA in Musical Theatre. While attending BoCo she had the privilege of studying with and attending master classes with many world renowned performing artists. During her time in Boston, Amanda developed a dance program for a Watertown cheer leading academy, Full Out Cheer. Her Junior and Senior teams became National Champions and were invited to compete in Hawaii by the World Spirit Federation.
After graduating, Amanda moved to NYC! She has performed regionally and toured nationally with multiple productions and companies such as; The Downtown Cabaret Theatre, Trumpet in the Land, Once Upon A Time Inc., American Family Theatre Co., and The Secret Theatre. Amanda is also an Acting and Drama teacher that has worked with South Asian Youth Action, American Dance and Drama, and CloverPrep Academy to bring the performing arts to students across the Queens borough.
Amanda is proud to be a member of the Fancy Feet faculty and family.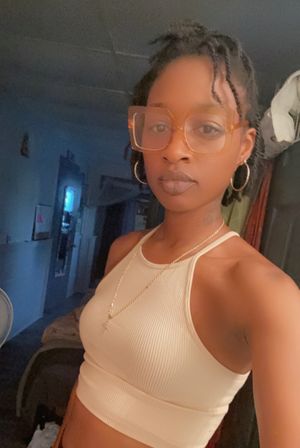 MS. AMBER ROGERS
Ms. Amber was born and raised in Northern California. As a student she attended a Visual and Performing Art School focusing on ballet and hip hop. In high school, she began her dance career as a member of the 34th and Y Street Dance Company, studying hip-hop, lyrical, and jazz. As an adult, Ms. Amber has coached students from 8 years to 13 years leading them to cheer & dance competitions and has instructed adults in beginner's heels classes.
Ms. Amber's primary focus in dance class is using movement as an expression of emotions and feelings. She enjoys all styles of dance, but loves hip hop, jazz funk, and heels. She feels as a woman it is important to feel confident and strong in your body.
Her inspiration occurs when having fun, enjoying good people, great vibes, and listening to positive music in a creative, welcoming atmosphere. Ms. Amber is a strong believer in dream work = teamwork. Her creative processes begins with basic, structured dance movements, adding a touch of personality, and ending with an emphasis on stage performance. Ms. Amber is excited to be a part of the Fancy Feet community and hopeful to gain and grow within. It is imperative for our youth to have a place to learn and feel encouraged and be consistently empowered by one another.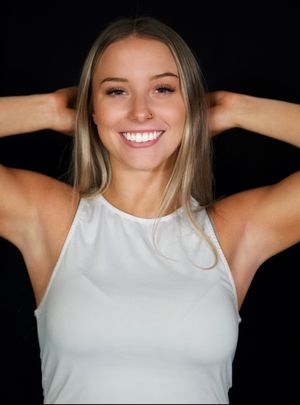 MS. RAELYNNE KUHN
Raylynne Kuhn was raised in Norwich, New York where she began dancing at the age of six. She trained in all styles of dance and was also a member of the Donna Frech School of Dance and traveled to Disney World twice to perform. Raylynne trained with Donna Frech School of Dance and became a teaching assistant at the age of ten. While training with Donna Frech she earned the title of Miss. Pre NADAA at a National Convention, and was a member of the opening act for The Power of Dance National competition in 2020.
In 2021, Raylynne graduated from Unadilla Valley Central School and then began her college education at Russell Sage College where she studies Psychology, Expressive Arts in Mental Health with her focus being in dance. While studying at Russell Sage, she has the privilege of working with the college's dance team, where she instructs beginner to advanced level dancers. While being a part of the dance team, Raylynne has filled the job as Co-Director and managed the social media pages, while also choreographing several dances for their spring show.
Raylynne's primary focus in dance is creating a safe environment for all forms of expression. Raylynne believes that a subsequent part of creating this type of environment is creating a healthy bond between student, teacher and parents. Raylynne enjoys all styles of dance, but loves ballet, contemporary, and jazz. She believes that all people have a true dancer inside of them and that all we need to release that dancer is confidence. Gaining confidence and trust are essential for a healthy dancing environment.
Raylynne is so proud to become a part of this amazing family.